Check out local breweries & wineries around Roanoke
Whether you're a craft beer newcomer or a home brewer, you're sure to enjoy a tour of local microbreweries, lively beer conversation with new friends and the opportunity to sample the work of our local brewmasters. Today, almost 100 years since Virginia Brewing Company, Roanoke's first brewery, closed its doors due to Prohibition the Magic City is once again brewing quality flavorful beer. If you're a visitor to the Star City – join us early in your stay and discover Roanoke like an insider!
The local breweries in Virginia's Blue Ridge are celebrating the growing culture of craft beer with the new Virginia's Blue Ridge Beerway Trail.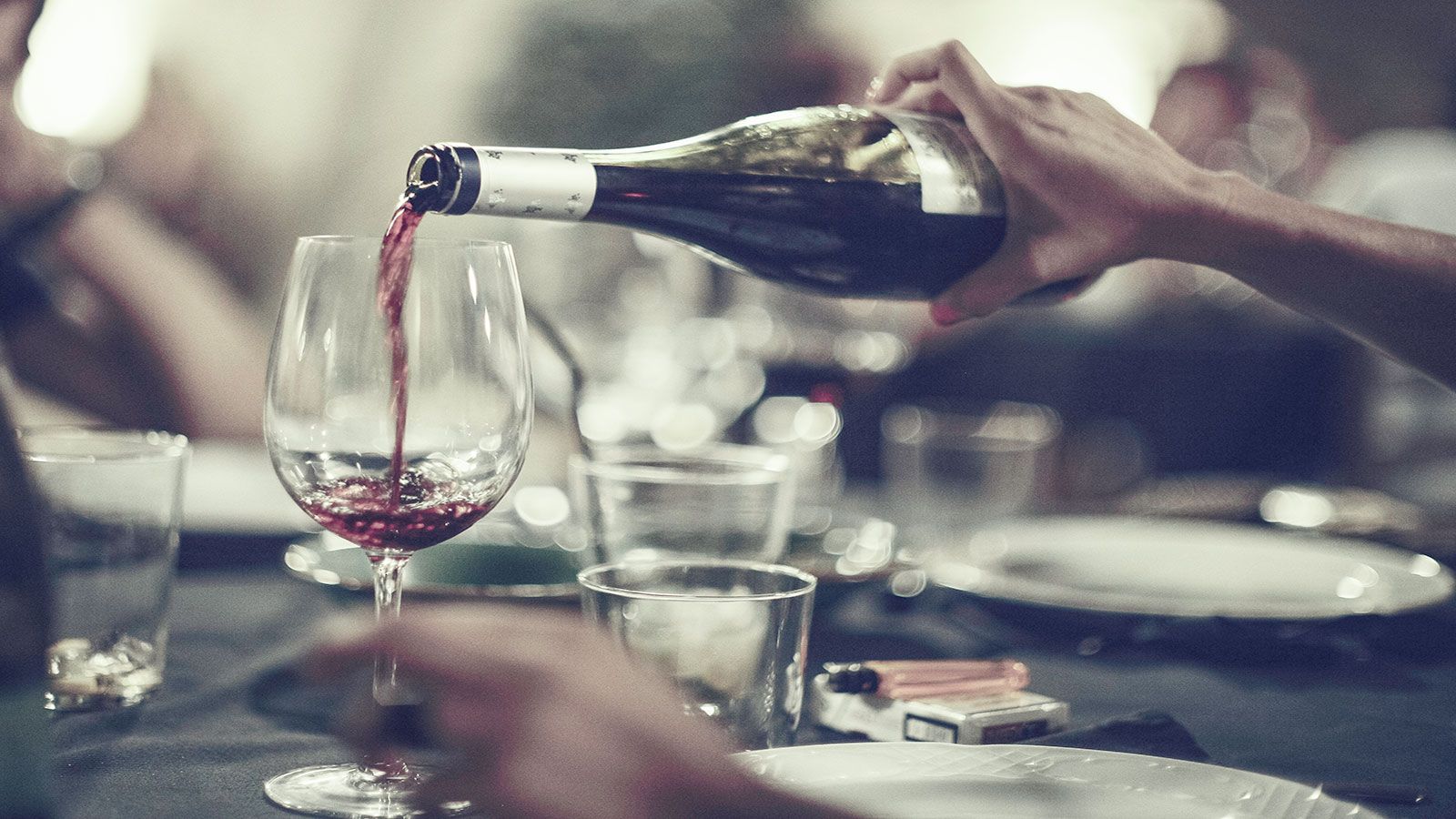 The Roanoke Valley in Virginia's Blue Ridge Mountains is quickly developing into a popular location for craft breweries. For someone who's interested in a night of craft Wineries, Virginia's Blue Ridge offers wine tours, tastings, and special events throughout the year. Check our calendar for upcoming wine events in Virginia's Blue Ridge.
Soaring Ridge Craft Brewers was downtown Roanoke's first craft brewery. They are a family and pet-friendly brewery featuring six flagship beers available year round and a rotating selection of seasonal brews. With their wide variety of handcrafted brews, special events and open-air brewery, we believe there's something for everyone at Soaring Ridge.
Located at: 523 Shenandoah Ave NW, Roanoke, VA 24016
As the second oldest craft brewery in Virginia, Starr Hill has led the way as a pioneer in the industry, helping to lay the groundwork for the growing craft beer community in the region.
Located at: 6 Old Whitmore Avenue, Roanoke, VA 24016
The Parkway Brewing Company is a laid-back brewery that's located in Salem, Virginia. They offer craft beers by the pint or growler as well as food trucks & live music.
Located at: 739 Kessler Mill Rd, Salem, VA 24153
Big Lick Brewing Company specializes in a rotating selection of beers with an emphasis on quality and variety. Rarely will they feature the same beer twice. Visit their new location with an expansive beer garden.
Located at: 409 Salem Avenue SW, Roanoke, VA 24016
Twin Creeks Brewing Company was started with a dream to build a brewery, to make beer, to be a part of a community, and a love of craft beer. They are Vinton, Virginia's first micro-brewery offering quality craft ales and lagers.
Located at: 111 S Pollard St, Vinton, VA 24179
Hammer & Forge Brewing Company exists as a celebration of the hard workers in every industry. They brew each beer to honor the dedication of everyday hardworking people; individuals who see each new day as an opportunity to improve themselves and the world around them.
Located at: 70 Main Street, Boones Mill, VA 24065
Ballast Point Brewing Company has opened its new Tasting Room & Kitchen at the Botetourt Center at Greenfield in Daleville. With 128 taps featuring a variety of Ballast Point beers, a full-service restaurant, growler filling station, and unique merchandise & swag, it's a one-stop shop for everything Ballast Point Brewing.
Located at: 555 International Pkwy, Daleville, VA 24083
Chaos Mountain Brewing is a craft beer brewery located in Callaway, Virginia just south of Roanoke Virginia. The crew at Chaos Mountain doesn't take anything too seriously, except making high quality, enjoyable craft beer.
Located at: 3135 Dillons Mill Rd, Callaway, VA 24067
Located in Troutville, Virginia, Flying Mouse is a whimsical brewery & tasting room offering a variety of craft beer year round, plus seasonal brews.
Located at: 221 Precast Way, Troutville, VA 24175
Sunken City Brewing Company is a 25-barrel, four-vessel brewhouse, featuring a tasting room and pub, retail store, and beer garden.
Located at: 40 Brewery Drive Hardy, VA 24101
Deschutes Brewery is coming to Roanoke! After visiting many amazing communities over the past few years in our search for an East Coast location, we're thrilled to be joining Roanoke's emergent brewing community. In the meantime visit the Deschutes Brewery Tasting Room for great beer, souvenirs for purchase, regional-sourced snacks, and plenty of indoor and outdoor seating.
Located at: 315 Market St SE, Roanoke, VA 24011